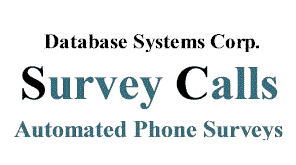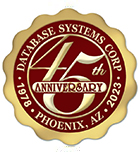 Phone Surveying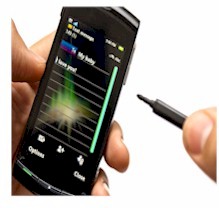 Automated phone surveying is a popular method of gathering information for both business surveys and statistical analysis. Calls are automatically placed using a computer system and recorded messages are played to the survey candidate. Respondents can answer questions by pressing phone keys or by having their responses recorded for later analysis.
Database Systems Corp. (DSC) provides simple to complex phone survey applications using internally developed IVR software. Inbound telephone surveys can be processed using this application. Outbound phone surveys can likewise be initiated by sending phone survey calls to respondents.
Automated surveys can be programmed using our phone survey software to accept phone keypad responses or can simply record each question response for later transcription and analysis.
Contact DSC to learn more about our completely automated phone surveying technology and outsourcing services.
---
Yellow Book - Phone Survey Client

"Founded in 1930, Yellow Book USA is the oldest and largest independent yellow pages publisher in America, with more than 500 directories serving consumers across 42 states and the District of Columbia.

At Yellow Book USA, our core values drive everything we do. We believe that if you can help enough other people get what they want, you will get what you want. This holds true for the way we approach our customers, as well as the way we treat our valued Yellow Book team members." - www.yellowbook.com

Our automated phone surveying system helps Yellow Book USA track the delivery of its phone books. Households in specific delivery routes are automatically called using our voice broadcasting system. Our phone survey system is used to sample a few homes in each delivery zone by calling Yellow Book clients to ensure the proper delivery of the phone books.
---
Phone Surveying Hosted Services
The following features are included with our phone surveying programs: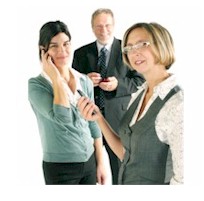 Your Own 800 Number
Customized Survey Programming
Simple To Complex Survey Routing
Database Access and Update
Unlimited Survey Questions
Website and Server Data Access
Text To Speech Converter
Call Recording and Retrieval Service
Professional Voice Prompts
Outside Phone Transfer Upon Completion
Online Reporting
Much More....
Phone Surveying Features
Our automated phone surveying software and phone system can be highly customized to meet your organization's survey requirements. DSC provides an experienced professional staff that can design and program your surveys. If you wish to develop your own surveys, we provide the training and tools to accomplish this. Here are just a few of the features that make our phone survey software stand out from the rest.
Randomized Questioning
Unlimited Recorded Digit Responses
Unlimited Recorded Voice Responses
Unlimited Phone Interview Questions & Responses
Unlimited Phone Menu Branching
Customized Summary Reports
Interview Question Time-out Feature
Text To Speech Data Question Insertion
Transfer Respondent To a Live Interviewer
Call Us Today
Contact DSC to learn more about our automated phone surveying solutions.