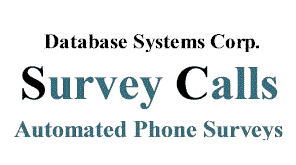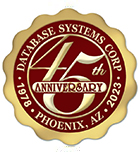 Automated Telephone Surveys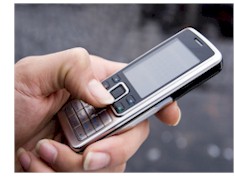 Automated telephone surveys are becoming increasingly popular as a means of gathering important information from a large group of individuals in a fast and timely manner.
Using voice broadcasting survey technology, DSC can call hundreds to thousands of respondents at once and conduct phone surveys. Conversely, DSC can answer 800 number calls and conduct these same surveys from callers using IVR survey products developed by DSC.
Database Systems Corp. (DSC) has been a leading developer of computer software since 1978. DSC has been focused on technology for the telecommunications and call center industry. Our modern solutions range from computer telephony software to call center phone systems and services including IVR (interactive voice response) and voice broadcasting.
DSC provides our clients with simple to complex phone survey applications. These solutions are developed using our own Interactive Voice Response (IVR) software. Inbound call surveys can be processed using this highly adaptable application.
Outbound telephone surveys can likewise be initiated by delivering telephone survey calls to potential respondents.
Contact DSC to learn more about our telephone survey technology and outsourcing services.
---
Telephone Survey Features
Our automated telephone survey phone system and phone survey software can be customized to meet the complex requirements of your organizational surveys. The professional staff at DSC can develop your telephon surveys in a timely and economic fashion.

If you wish to create your own automated surveys, DSC provides all of the training and tools required to accomplish this task. The following are just a few of the features of our telephone survey software and systems.
Randomized Questioning
Unlimited Recorded Digit Responses
Unlimited Recorded Voice Responses
Customized Summary Reports
Interview Question Time-out Feature
Complex Response Analysis and Branching
Unlimited Phone Menu Branching
Unlimited Phone Survey Questions & Responses
Text To Speech Data Question Insertion
Transfer Respondent To a Live Interviewer
---
Honda Corporation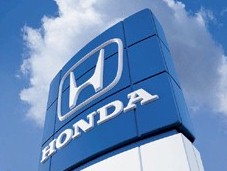 "Honda began as a small motorcycle manufacturer and is now a business that sells nearly 11 million products worldwide, including automobiles, motorcycles and power products. We have seen record-setting sales in the last three years, but still manage to retain the qualities of a small company. Qualities that we believe in. Unlike other global businesses that see size as the key to survival, Honda embraces the ideal that even as Honda operations expand around the globe, we want to maintain the qualities of a small company that is close to its customers." - www.honda.com

Honda Corporation uses our telephone survey phone systems and service to process calls from its employees who are unable to report to work. A full script allows the employees to answer survey questions relating to missed work schedules. Reports are provided to management in a timely fashion.
---
Telephone Survey Statistics
Database Systems Corp. provides real-time monitoring as a part of our automated telephone survey application. These displays are available as the phone campaign progressively calls your clients. Problem areas can be immediately recognized and actions taken during the progress of the survey.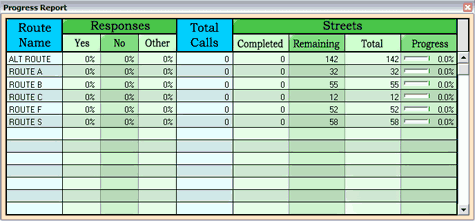 This display demonstrates some of the application features developed for our Yellow Pages client. Each route is monitored as calls are made to residents within each assigned route. When the designated number of verified deliveries has been met, the calling campaign will immediately cease for homes within this specific route.
Call Us Today
Contact DSC to learn more about our IVR telephone survey systems and automatic surveys.