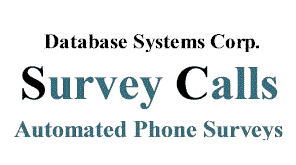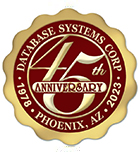 Customer Satisfaction Survey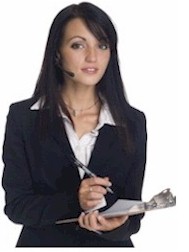 Automatic phone surveying is an economical and highly accurate method of collecting information by phone.. There are many advantages of automated phone surveys. Studies have indicated that automated surveys are more accurate than surveys conducted using live operators. Database Systems Corp. (DSC) was incorporated in 1978 and has been a leading developer of computer software and phone systems. Using this advanced technology, DSC provides phone surveys and custom phone applications for a wide variety of industries and governments.
The following is a brief synopsis of an article that describes information about phone surveys and phone survey techniques.
Contact DSC to learn more about our phone survey development and automatic survey outsourcing services.
How to Use Phone Surveys to Improve Customer Satisfaction
By John Hlavac
Are you caught by surprise at customer hot-buttons or find yourself behind the curve when it comes to accurately validating your company's performance on customer satisfaction? Telephone surveys of customers can help you take proactive customer contact to a new level while simultaneously obtaining important strategic and tactical customer information. In my experience they are more effective than any other type of survey. Simple telephone surveys can help you validate particular needs and activities, identify current customer desires and confirm you are "hitting the mark" with your overall customer base.
Sure, there are other ways to collect customer data, each with its own benefits and risks. But my clients consistently tell me that they find telephone surveys a cost-effective way to capture real-time actionable information that they can implement quickly and easily. Telephone surveys can work for you, too.
Telephone surveys can be easily adjusted or modified to control cost, provide an open dialog with each customer contacted to make them feel appreciated, quickly capture customer input, validate satisfaction and future business possibilities, identify product concerns, clarify service improvements and confirm sales preferences. Are any of those factors important for you or your business?
Response rates are often higher using a telephone survey than other survey methodologies which also mitigates non-response bias (i.e. allowing you to obtain feedback from all types of customers, not just the people who love you or hate you). In addition, data from telephone surveys can usually be analyzed quickly.
A technology solution provider client of mine wanted to survey a random sample of their entire customer base on a monthly basis while simultaneously making each customer contacted feel appreciated. I recommended a short (2-3 minute, 10-15 question) telephone survey process for this particular engagement. The client first validated the customer data on file at the beginning of the survey and then included 12 questions with most answers being either simple "yes/no" or "scaled" responses. They also included a couple multiple choice questions and one open-ended question. The open-ended question was used to identify one action the solution provider might do to improve their service in the next three months.
......
Vist the ASCII Group website below to view the entire article.
John Hlavac is a resident expert at The ASCII Group which provides coaching and consulting to its MSP/VAR Community. Hlavac has spent over 25 years as a sales and service executive and advocate in the high-tech community and was inducted into the IT Hall of Fame with the class of 2010 in April 2011. John is currently the president of JLH & Associates LLC, a coaching, consulting and training company aimed at helping IT providers and other sales and service executives grow their businesses by refining, implementing and delivering effective and efficient management activities to solidify sales and service.
---
Call Us Today
Contact DSC to learn more about our IVR survey phone systems and services.
Phone Survey Articles
The following are additional articles that relate to phone surveying applications, guidelines and helpful hints when developing telephone surveys.
---