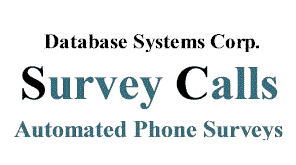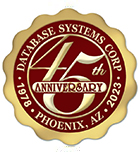 Phone Vs Internet Surveys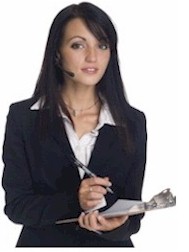 Automatic phone surveying is an economical and highly accurate method of collecting information by phone.. There are many advantages of automated phone surveys. Studies have indicated that automated surveys are more accurate than surveys conducted using live operators. Database Systems Corp. (DSC) was incorporated in 1978 and has been a leading developer of computer software and phone systems. Using this advanced technology, DSC provides phone surveys and custom phone applications for a wide variety of industries and governments.
The following is a synopsis of an article that describes information about phone surveys and phone survey techniques.
Contact DSC to learn more about our phone survey development and automatic survey outsourcing services.
---
Phone Surveys Vs Internet Surveys
Source:Knowledge-base
After you have determined your survey design – including establishing informational goals of the survey, how you will use or apply the information to your organization, and defining the sample population – you need to choose your interviewing methodology.
Two of the most popular and effective survey interviewing methodologies are telephone surveying and web surveying. However, both types have distinct advantages and disadvantages, so you must carefully assess your specific needs before deciding which method you will implement.
Telephone Surveys
Surveying by telephone is recommended when your desired sample consists of the general population (i.e., not Internet users only). The scope of reach possible with telephone surveys is vast, with 96% of homes in the United States having a telephone.
Advantages of this method include: rapid contact with respondents, especially when integrated with the use of a CATI (computer-assisted telephone interviewing) system; interviewers can elicit more complete and substantive answers from respondents as well as ask for clarification and elaboration concerning responses; and survey software is available to integrate previous survey data with current data.
Disadvantages of this method include: phone surveying is more expensive than web surveying; sales calls often masquerade as "research" calls, which results in higher call screening and lower respondent contact rates; the typical calling window of 6:00 p.m. to 9:00 p.m. often interrupts the respondents' limited personal time; and no visual support can be implemented.
.....
To view the entire article, visit the Knowledge-base website.
---
Call Us Today
Contact DSC to learn more about our IVR survey phone systems and services.
Phone Survey Articles
The following are additional articles that relate to phone surveying applications, guidelines and helpful hints when developing telephone surveys.
---