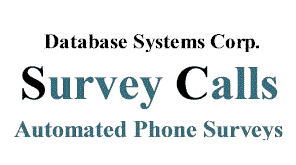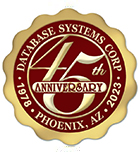 Market Research with Telephone Surveys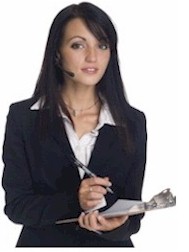 Automatic phone surveying is an economical and highly accurate method of collecting information by phone.. There are many advantages of automated phone surveys. Studies have indicated that automated surveys are more accurate than surveys conducted using live operators. Database Systems Corp. (DSC) was incorporated in 1978 and has been a leading developer of computer software and phone systems. Using this advanced technology, DSC provides phone surveys and custom phone applications for a wide variety of industries and governments.
The following is a brief synopsis of an article which describes information about phone surveys and phone survey techniques.
Contact DSC to learn more about our phone survey development and automatic survey outsourcing services.
---
Knowing When to Use Them
By: Debbie McNamara
When should I use a telephone survey is a common question posed by many researchers and clients today. As with any methodology, there are many advantages and disadvantages to conducting telephone surveys. A rule of thumb is that when you are trying to reach the general population, telephone surveys are typically the best approach.
Advantages of telephone surveys for market research
Large scale accessibility - 96% of Americans have a telephone in their household. Although Internet usage is growing, one cannot argue with the superiority of coverage via telephone. This is especially true when trying to reach minorities and lower income consumers.
Rapid Data Collection - With the integration of CATI (computer assisted telephone interviewing) systems, information can be collected and processed extremely rapidly today. Clients can receive real-time data, as well as see how it compares to past data.
Quality Control - When interviewers are trained properly, they can elicit complete responses from respondents and gauge how a respondent truly feels about a certain subject matter. When recorded, the analyst has access to a respondent's inflection when asked about new concepts or when discussing controversial issues. This valuable type of information is lost when conducting online market research or mail-out surveys.
Anonymity - In some situations the client and/or the respondent would like their opinions to be confidential. When conducting a telephone survey through a third party source, an interviewer can assure a respondent that their responses will not be associated with their name, thus yielding a more accurate picture of the topic at hand.
Flexibility - When exploring a new product concept or complex issue, and interviewer can answer confusing facts about the product information. The interviewer can provide clarification about a question when needed thereby obtaining a more accurate opinion about the product or concept as well as getting the respondent to elaborate more fully when probed.
......

To view the entire article from Debbie McNamara, visit Research Inc. website or follow this link.

Research Inc. is an Atlanta, Georgia full service market research firm offering a wide variety of research services, including focus group moderation, telephone interviewing, online surveys, and website usability studies.
---
Call Us Today
Contact DSC to learn more about our IVR survey phone systems and services.
Phone Survey Articles
The following are additional articles that relate to phone surveying applications, guidelines and helpful hints when developing telephone surveys.
---